The best pieces of wearable tech aren't just from tech brands anymore, with likes of Tag Heuer, Breitling and Montblanc joining Apple and co in the smart watch game.
The Swiss watch purists were wrong: smart watches aren't a fad. On the contrary, these tech-loaded timepieces have become a mainstay of the horological world (much to its initial chagrin), and more importantly, have been fully embraced by some of the oldest manufacturers this side of the Jura.
But with a wider choice comes deeper deliberation. What's the difference between a fully digital dial, and a 'smart optimised' analog? What features will actually aid your day-to-day? And which would be totally useless? To answer these questions, and more, we've picked through the best smart watches on the market to suit your no doubt very busy, hectic and urbane lifestyle.
Emporio Armani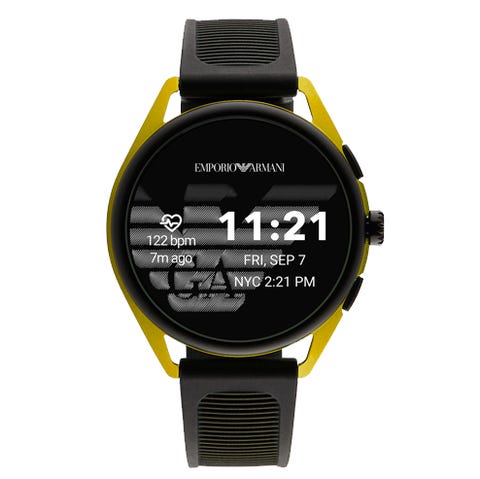 Emporio Armani
Best for: Futurists
The Swiss effort to assimilate tech into classic designs is a noble one. Emporio Armani however, has done the reverse, leaning into the whole AI vitals analysis vibe of Blade Runner 2049, and creating a rubber and aluminium case to match. Powered by OS, this 44.5mm smartwatch is swim-proof and features heart rate tracking and GPS, as well as a fully personalised dial and interchangeable watch band.
Rubber & Aluminium Smartwatch; £369; armani.com
Honor Watch Magic 2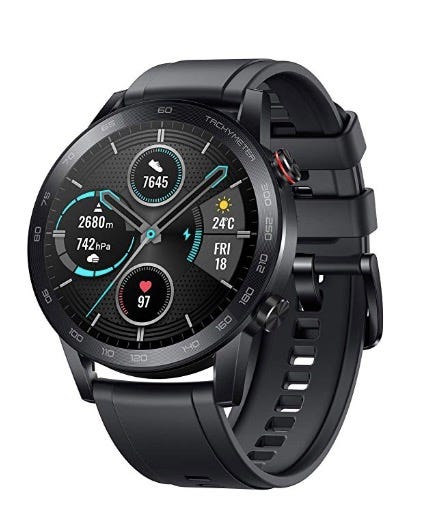 Honor
Best for: Android users
Apple users haven't got to think too hard about their choice of smartwatch. It's not so simple for Android users: the smartwatch world is basically the Apple Watch, then everything else for non-iOS users. The latest entry into that busy market floor is the Honor Magic Watch 2.

This super-slim, pleasingly-designed sports watch features an excellent battery life, lasting two weeks on one charge, and a full menu of features including Bluetooth calls, music playback, sleep, stress and heart rate monitoring, alongside GPS tracking. Its water resistance (to 50m) and lack of bulk make it an excellent fitness monitor. All this, plus an 'always on' display, which levels the playing field with those smug Apple Watch Series 5 owners.

Honor Watch Magic 2; £139.99; amazon.co.uk

Ticwatch Pro 2020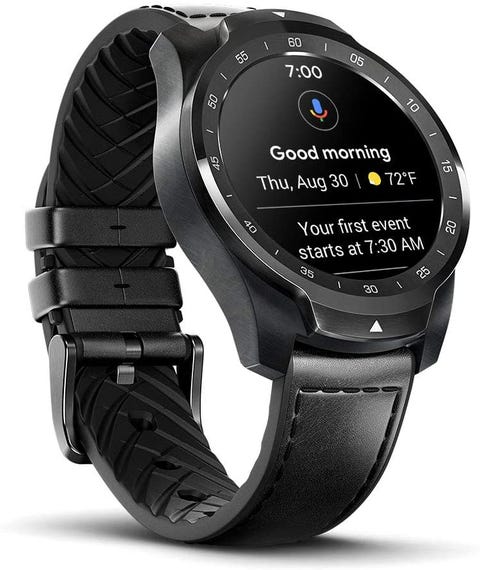 Tic Watch
Best for: Organisers
Chances are you've never heard of Ticwatch, the wearable tech line-up from Chinese AI company Mobvoi – but if you're in the market for an powerful and affordable all-rounder, then we recommend you check them out.
The design itself is pretty unremarkable, but the 30-day battery life, high contrast LCD (anti-fingerprint) screen, military standard durability and accurate health measuring features are up there with the best.
Ticwatch Pro 2020; £222; amazon.co.uk